Living Louder Speech Therapy
making a difference one word at a time
About
Living Louder Speech Therapy is a speech therapist-owned practice serving children and adults. We are committed to personalized goals and therapy to help you succeed. We provide speech language therapy in Elk Grove & South Bay in California as well as teletherapy services throughout California. Our Mission & Values: Our mission is to help families and clients receive accessible and effective speech therapy. We aspire to enhance the lives of children and adults with diverse communicative needs by providing dynamic, interactive and entertaining evidence-based therapy. We seek to help you or parents/caregivers identify, manage and overcome the specific difficulties that interfere with communication. As such, we strive to collaborate with parents/caregivers to empower them with the knowledge and experience that we have as speech language therapists so that we can work together as a team to support their loved one on their speech-language journey. Our ultimate goal is happy, thriving clients. We do this by living our values: Integrity, Community, Compassion, Evidence-Based. Integrity: We do what is right. We will conduct ourselves in a trustworthy, ethical and professional manner in everything we say and do. Community: We encourage collaboration between parents, caregivers, teachers, therapists and additional professionals interacting with the client. We believe that the client exhibits improved outcomes when community members are included in the speech-language journey. Compassion: We understand the unique challenges that our families and clients face and will provide support with kindness and empathy. Evidence-based: As professionals, our therapies are based on the best available information and research. We value continually educating ourselves on current technology and therapy sources that are fun, entertaining and beneficial for our clients.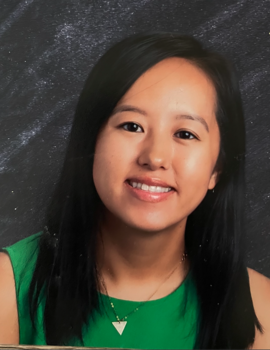 Karen
Speech Language Pathologist
Services
AAC
Apraxia
Autism Spectrum Disorder
Articulation
Early Intervention
Expressive/Receptive Language
IEP Advocacy
Parkinson's Disease
Pragmatic Language/Social Language
Approaches
Assistive Technology Applications
Expanding Expressions Tool
Hanen's More Than Words
Picture Exchange Communication System (PECS)
PROMPT Trained
Social Thinking
SPEAKOUT!